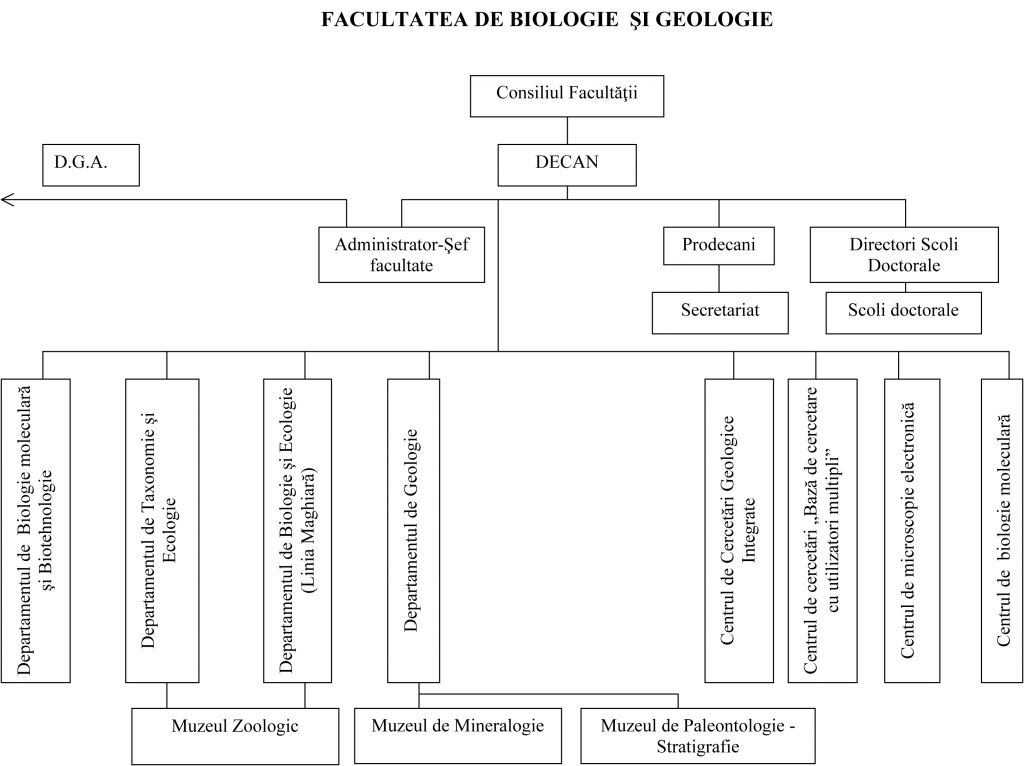 Details
The field of natural sciences was always a core component in the areas of our university. The interwar period can be considered the most prolific one, when the university gained an international reputation. Scientific ambition of the young university of Cluj led to the emergence of new schools and launched great scientists. Among the biologists, Al. Borza, E. Racoviţă, E. Pop, I. Grinţescu, I. Scriban, E.A. Pora, St. Péterfi, V. Gh. Radu, St. Kiss, etc., and among the geologists, A. Koch, G. Szádeczky, I. Popescu-Voiteşti, Gh. Munteanu-Murgoci, V. Stanciu, V. Lucca, I. Al. Maxim, E. Stoicovici, N. Mészáros, L. Ghergari, etc. were some of the professors who honoured the university through their achievements, and continue to oblige us today.
The specific fields of study of our faculty have been active since 1872, as part of the Faculties of Mathematics and Natural Sciences, of Sciences, of Biology, Geography and Geology and, since 1994, of Biology and Geology. The period that followed 1989 was not just one of organisational changes, but also one of deep reform of academic education. This implied transformations in the conception, in the structure of the profiles, in their curricula and in the human resource. All these changes were done according to Bologna Process principles.
The material base of our faculty is constantly improving, laboratory equipment and computer technology being available for our students in all departments. New teaching spaces have been opened and the library stock has been enriched. The four departments also own important additional infrastructure, significant heritage values of the university represented by the Museum of Zoology, the Vivarium, the Botanical Garden, the Botanical Museum and the Herbarium, the Museum of Mineralogy, the Museum of Palaeontology and Stratigraphy. For the students' summer internship and field practice, modular courses and meetings, the bases at Beliş and Arcalia are available. Since 2020, the university has inaugurated at Coronini the Babeş-Bolyai University – Danubius Scientific Resort, a complex where research laboratories are organized.
Scientific research has been radically reconsidered, being carried out today solely based on research projects driven by specific research funding programmes. Research and innovation trends towards more emphasis on socio-economic and societal needs. Three accredited research units – Experimental Biology, Plant Genetic Engineering, and Integrated Geological Research Center – are available for academic teachers and researchers. The faculty has also been actively involved in the creation of the Interdisciplinary Research Institute in Bio-Nano-Sciences, with several laboratories and research teams.
The Faculty of Biology and Geology currently owns the material basis and scientific competences to create a high-performance academic atmosphere. The large number of specialisations and research directions is reflected by the number and diversity of laboratories designated for genetics, biochemistry and molecular biology, microbiology, biotechnology, plant and animal physiology, ecology, ethology and biodiversity (botany, zoology, aquatic ecology, etc.), geology (mineralogy, palaeontology, micropalaeontology, palaeotheriology, geochemistry and geochronology, geomaterials testing, etc.).